Follow along with Video Strategist Chad Alexander as he walks you through pre-production and production phases of your video library with focuses on gathering footage, lighting, setting up your camera for obtaining that perfect shot, framing, and Story Collaborative's 11 Herbs and Spices Recipe for a Great Video Library. There's also advice for hiring your own videographer if you need help getting your video library up and running.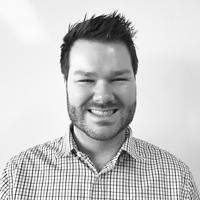 Hi, I'm Chad Alexander. Video Strategist. Dad of twin girls. The Force is strong with this one.
My name is Chad Alexander and I've been involved in everything from holding a boom mic on set to conceptualizing, filming, producing, and editing videos for a number of clients and industries. The greatest thing about being in love with video is that I learn new ways of telling stories everyday! Join me in this process of learning and expanding knowledge about a vital piece of any business's brand.